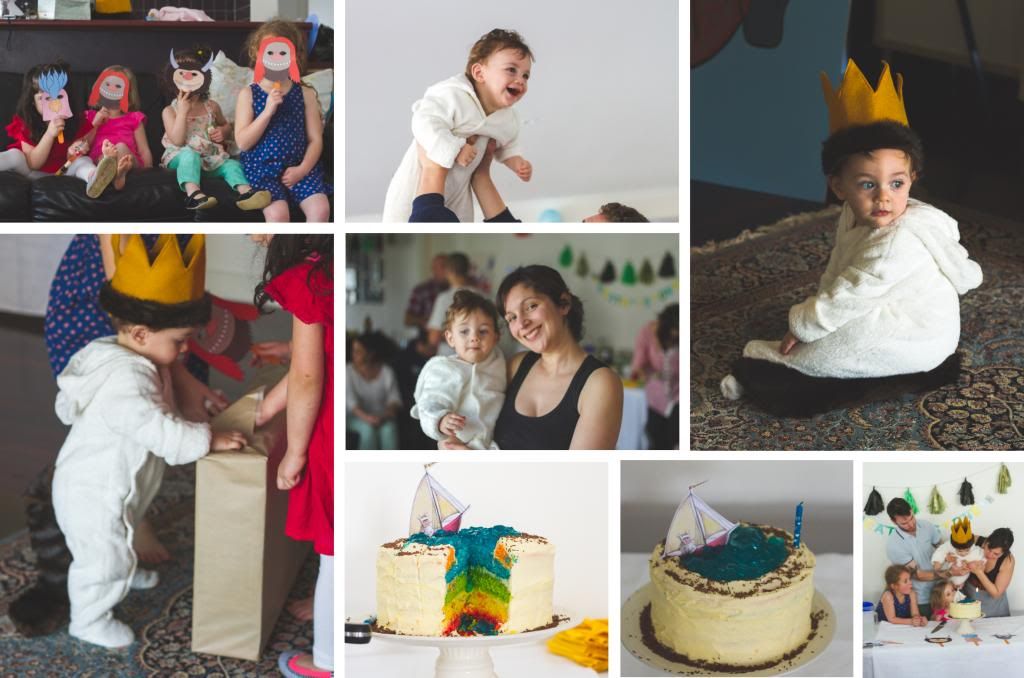 Early in September we celebrated Heath's first birthday, Wild Things style. I still haven't got over the shock that Heath is now one. It seems just like yesterday that I was posting about his arrival.
A couple of month's before Heath's birthday I decided to have a Where The Wild Things Are theme. Heath loves when we read that book & it seemed like fun! The whole party was DIY(just how I like it!). I made Heath's Max costume, invites & decorations, while the Man of the House made the Wild Thing cut-out for some fun photos. It's a good thing we change wall colours quite a bit because we had all the paint tucked away in the garage!
We had a small party with just family & a couple of close friends. It was a fun, relaxed day & Heath enjoyed the day playing with his sisters, cousins & little friends.
I downloaded the masks from here
I ordered the custom forks from here
I didn't have a pattern for the crown or tail, I just cut them free-hand(I'm wild & crazy like that!)