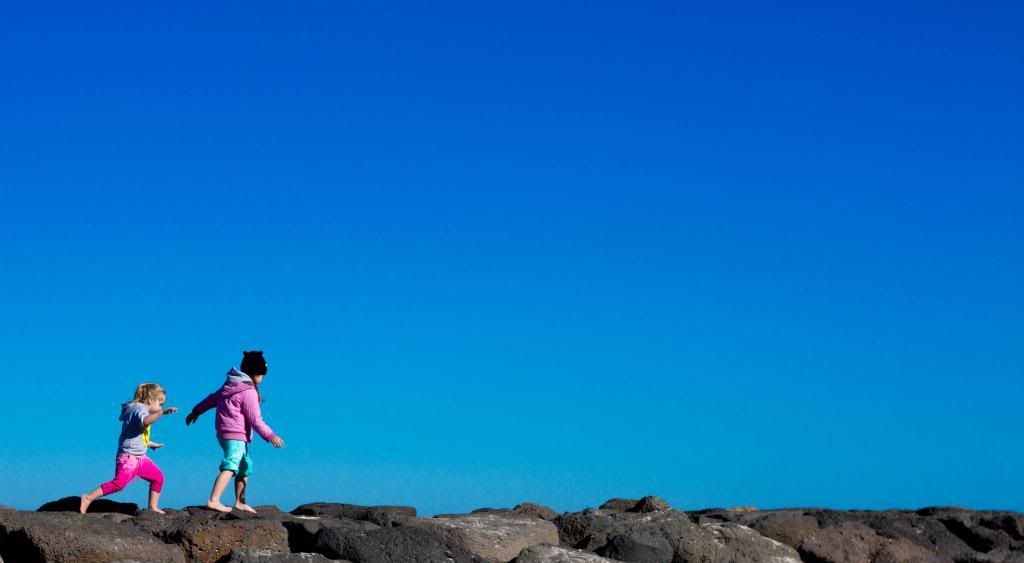 Over the past few months I've been having mixed feelings about blogging. I've been feeling a little awkward & unsure in this space of mine. My blog has evolved into a somewhat personal blog - in the past sharing a lot about the kids. Now that they are getting older I find myself pulling back from that. I don't want them to feel weird & awkward about having stuff floating around out there about them. I also worry somewhat about the ugliness that can lie out there too.
Another thing is, where do I want to be? I see the blogs that I've followed for so long & those that have sprouted up after me & I wonder, 'do I try to keep up?' Do I want to? I'm seeing giveaways & reviews & blog events & numbers & stats. And that's fine, if that's the way that they want to go, but do I have to do that too? Do I have to do that to be relevant?
Don't get me wrong, I host giveaways(got one going now!) & do the odd review & all that, but I don't think that is all I want to be. I don't want that to be the reason that people come here. I love just being able to write & to share & have others share with me too. I don't know, maybe I'm thinking about it all too much? I think I'm just at a point in my life where I am thinking about what I'm doing & where I'm going in all areas of my life. Lately it feels like the only place where I feel truly comfortable is behind my camera. Maybe I'll just see where that takes me.