Today the kids & I were invited to attend a special event at one of the
Paul Sadler Swimland schools in Melbourne. The girls were lucky enough to enjoy a swimming lesson while Heath & I watched from the sidelines(thankfully Heath is too young for lessons so I avoided having to try & squeeze into my bathers!). Coincidentally, I had recently taken the girls for a 15 minute assessment at our local Paul Sadler Swimland so I was looking forward to being able to see what an actual class involves. The girls had previously attended a different swimming school, each from the age of one so it would be good to compare the two programs.
When we first arrived we were taken for a "red carpet tour', which is what all families new to the school receive to familiarise themselves with the place. We were then given a brief run-down of how the classes work before meeting Paul Sadler himself. Paul started the schools back in 1972 & it is obvious as he spoke to us, just how passionate he is about his swimming program & the benefits for the children that are enrolled at the school. Regardless of age or swimming level, the goal of the school's swimming program is to have the children achieve their Swordy 1km Gold Medal. Children as young as 6 have been able to achieve this goal & it's an important one as it prepares children for all aquatic options & helps them to feel safe swimming in all varieties of water ways.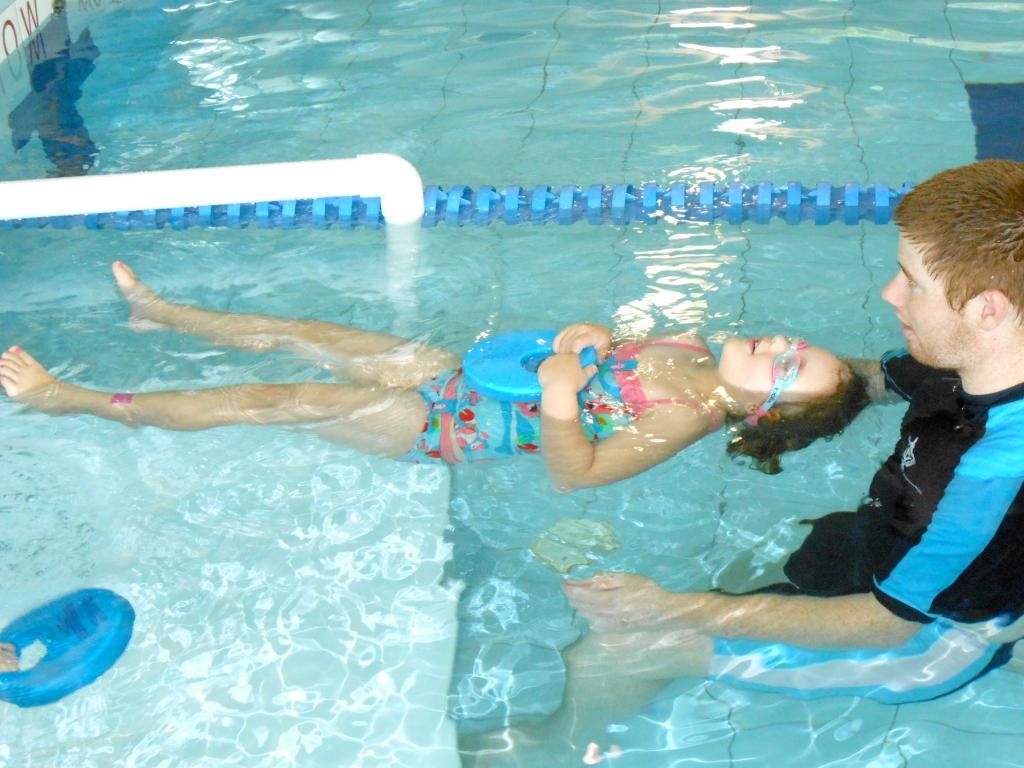 While watching the classes take place, the thing that really stood out for me was how all of the teachers displayed the core values in place at the school - celebrating small successes, being supportive & encouraging of the children & just basically being really friendly & patient with the kids. And they were certainly put through their paces by Lily! For whatever reason Lily went all shy & leg hugging on me when it was time for her to get in to the pool. I didn't know what to do as I had Piper in a different class, Heath tied to me in his wrap & a screeching cling-on Lily attached to me. Oh yeah, & it felt like all the other parents were watching me! After trying, unsuccessfully, to remove Lily from my leg I told her that if she didn't want to do it I'd take her to get changed. But then Paul Sadler stepped in & it was amazing to watch. He gained Lily's trust by asking her if she would help him throw some toys in to the water. He had a whole tray full & sat with her while she threw them all in, one at a time. He was patient & calm & named all the toys with her. Once they were all in he asked if she's go into the pool & get them for him. And that she did! One at a time she brought them back. By then the two little boys in her group had they buoyancy belts on & were doing an activity with kick boards. Listening to Paul, Lily let him put the belt on her & went in. When her teacher Marcus asked her to join in, Lily was still a little shy, but when Paul asked her - well, she joined in! And with encouragement from both Paul & Marcus Lily ended up fully participating in the class & even learned how to tread water! She also happily jumped into the deep end of the pool.
Paul Sadler's program teaches the children exactly what I would want my kids to be taught. I never learned how to swim myself so I always wanted my kids to learn & have confidence in the water. Not only that, I want them to be able to have the skills to be able to help themselves in any situation, and that's another thing I really liked about their program. Each level is taught survival swimming. They are taught how to enter & exit the water, duck dive in & tread water. In my opinion, it's no good having all the swimming lessons in the world if you're not taught how to survive in the water - not just to have fun or compete.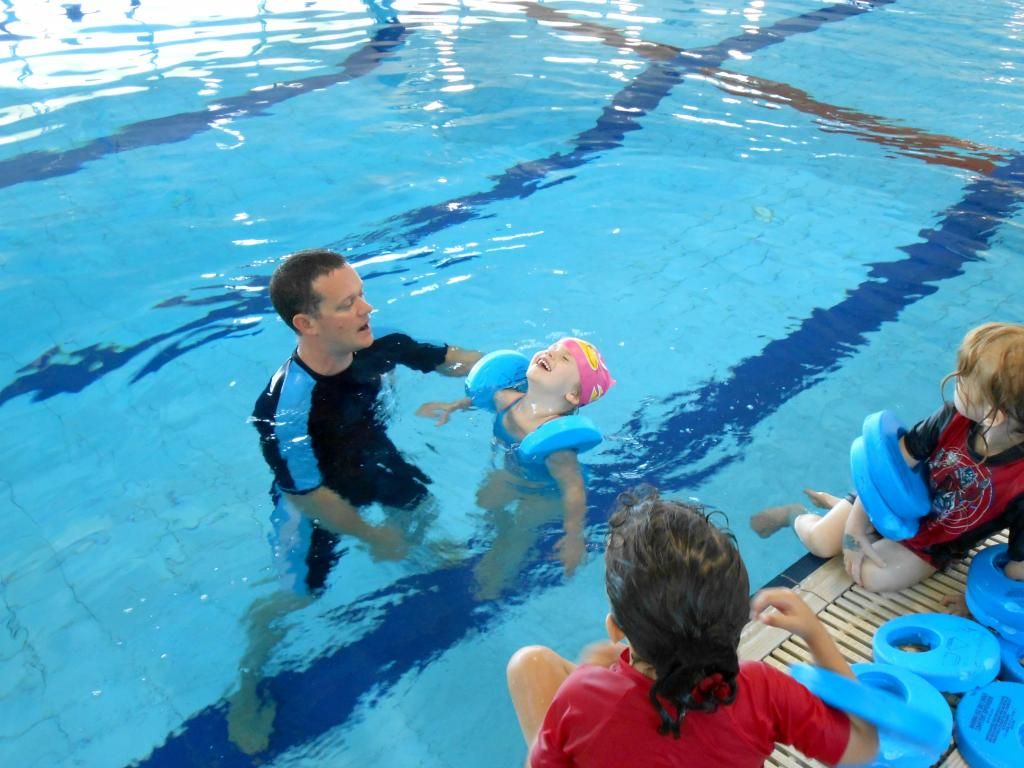 After a fun morning all the kids received their certificates(as my girls had already received level certificates from their assessment they were given Special Effort certificates) in a mini presentation. It was so good to see how proud they all were. And I've made up my mind, when we are ready to send the girls back to swimming I'll be enrolling them at
Paul Sadler Swimland.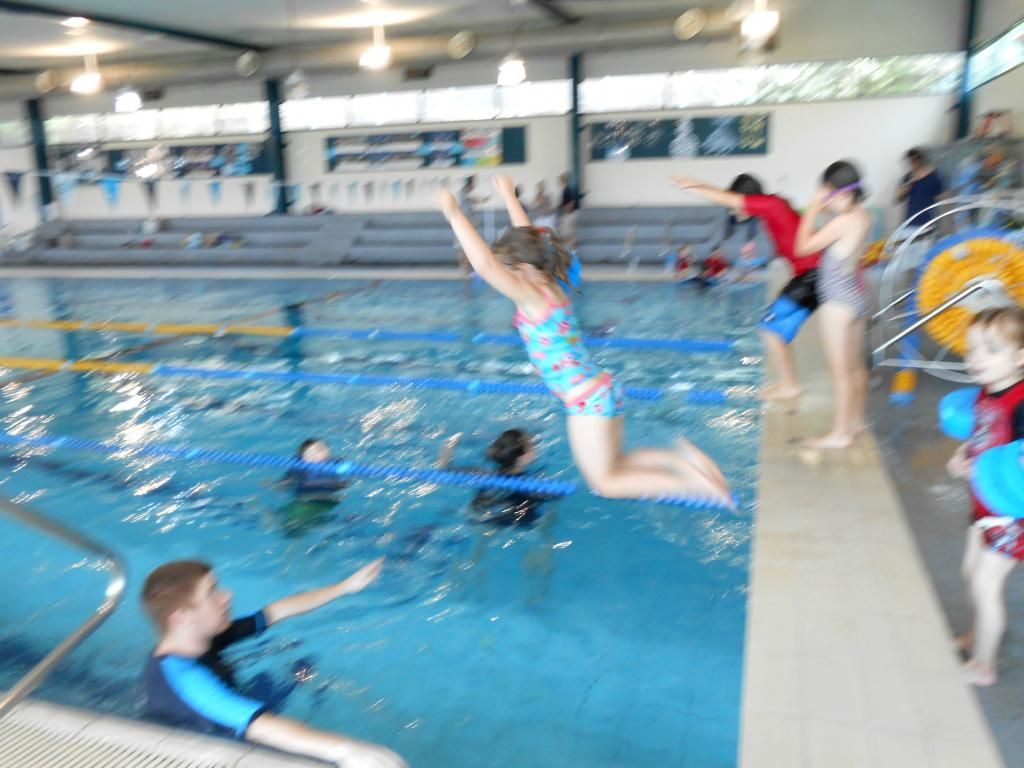 ::
Paul Sadler Swimland has generously given me a Gift Certificate that entitles the winner to one free term of swimming lessons at any of their schools in Victoria (or Riverside Gardens in Queensland).
To win all you have to do is:
:: Subscribe to this blog via Google Friend Connect(just click on the blue button in the side bar on the right)
&
Leave a comment telling me why you'd love to win this prize.
:: We will pick the comment that resonates with us & this person will win the prize!
:: Entries close 28 January 2013.
:: Please only enter the giveaway if you are able to attend lessons at a Paul Sadler Swimland
:: Please make sure that I'm able to contact you by email.
:: If the winner does not respond to my email within 7 days of it being sent they will forfeit the prize & another winner will be chosen.
Good luck!