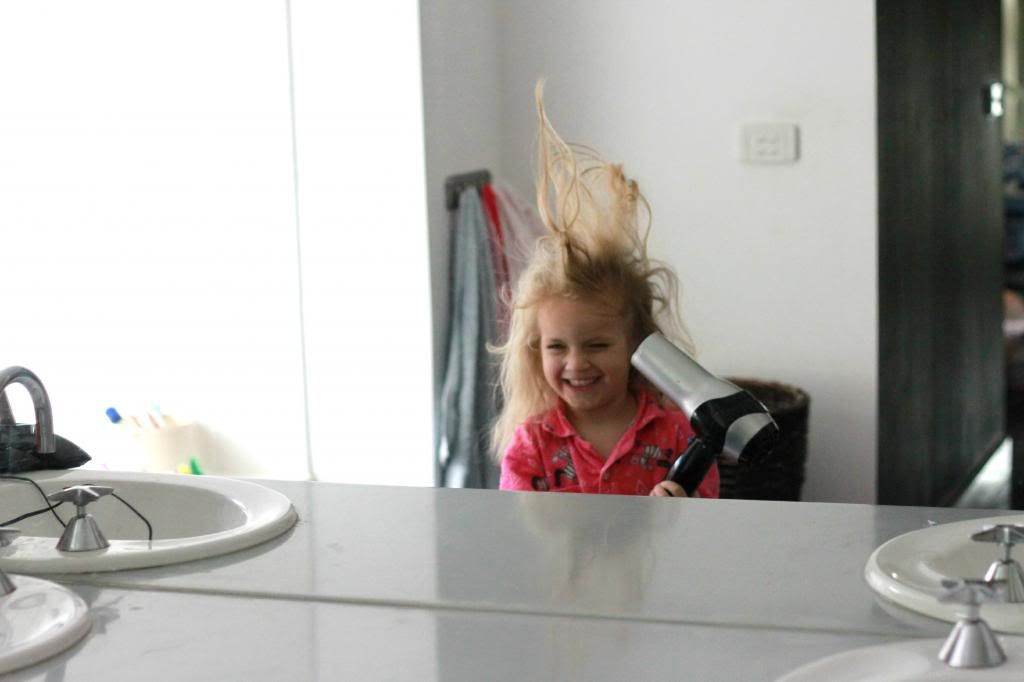 'A photo of my children once a week, every week in 2013'
Piper :: Well, it's definitely Autumn here now! She just loves playing in the leaves. These days I'm always finding leaves in the house, hidden in baskets & bags ready for an art project that she thinks up.
Lily :: I was in the kitchen when I could hear the hair dryer on so of course I grabbed my camera on the way to investigate & I found this giggling Gertie in there!
Heath :: He loves our cats, Shcherbatsky & Atticus. They love that there is glass between him & them. He grabbed his first handful of fur the other week & the boys were not too impressed!